Three days on Daydream Island as a family
By Chantelle Ellem / Sept 2019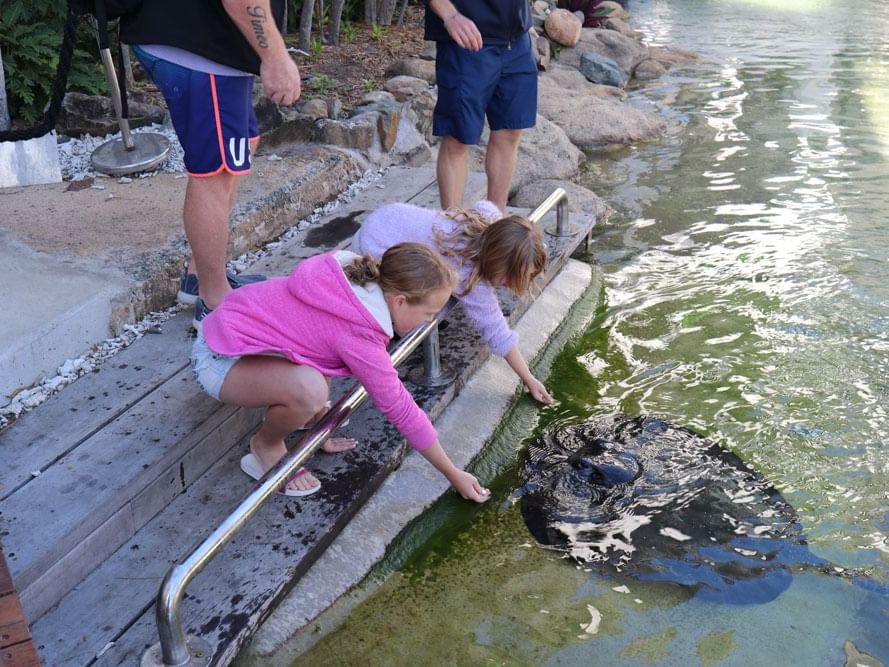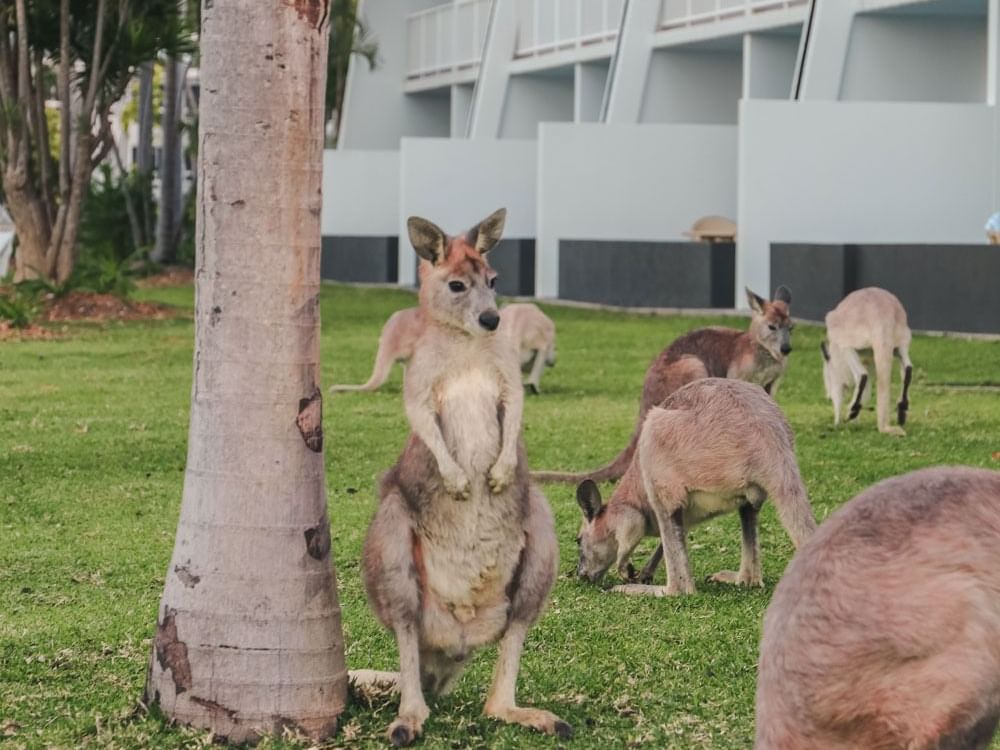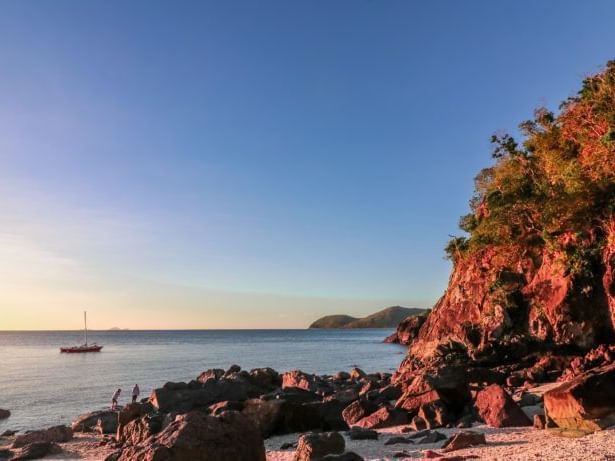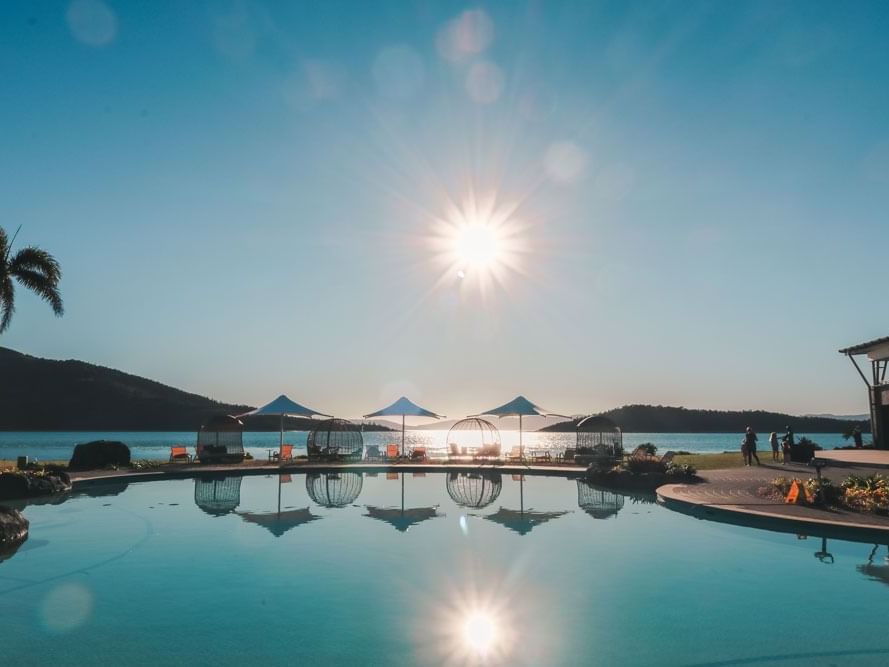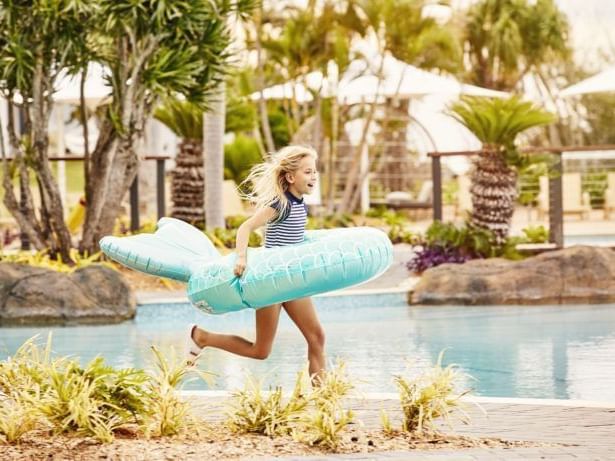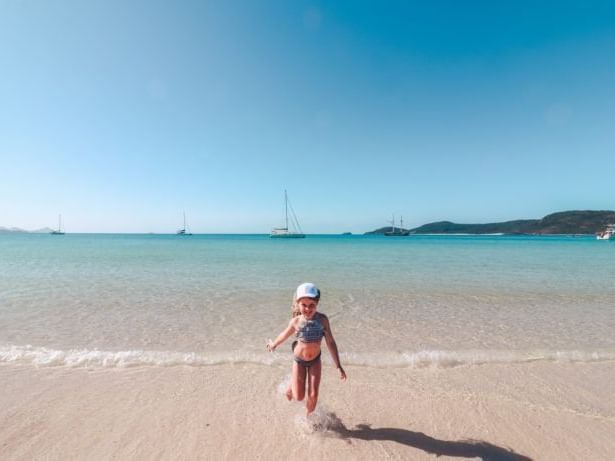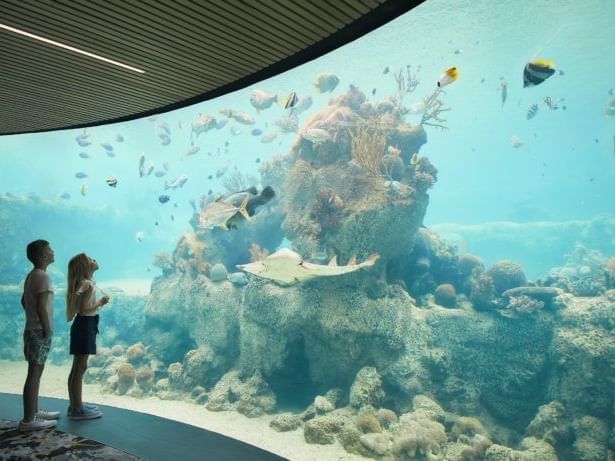 Three days on Daydream Island as a family
Daydream Island has been a playground for families and people around the world for decades, located in the beautiful Whitsundays.
It's a spot that I have visited over the years, including almost thirteen years ago as a newlywed, and again just six years ago.
It recently had a little nip and tuck, and reopened earlier this year to give everyone a big reveal of its $100 million makeover.
I was keen to check it out and see what had changed, what had stayed the same, and also make new memories as a family.
As soon as we arrived, I could feel the new vibe. With a fresh new look, and a brand new Daydream Island sign on our arrival, I got butterflies of excitement.
The look is clean, white and modern. The biggest change for me I realised over our stay wasn't just in the aesthetics though, it was so much more than that.
It was an overwhelming sense of passion; in the service of the staff, in the food (oh, the food!), and in the team of marine biologists behind the living reef and marine life.
It made our trip because they were excited by what they were doing, and we were excited to be experiencing it.
Of course, it would be oh-so-easy to spend over a week at Daydream Island, but three days gave us the perfect taster of this beautiful destination.
Here's how you can spend a fun three days on Daydream Island, just like we did.

Day 1
AM: Get up close with stingrays
Did you know that stingrays are actually really friendly, and are known as the puppies of the sea?
Feeding and hanging out with them on Daydream Island is a once-in-a-lifetime experience that is a must-do during your stay.
Stingray Splash is an intimate activity for small groups, where you can all get up close with the friendly resident stingrays, feeding them treats and a little pat as they play around you. The kids loved it, as did us big kids too!
PM: Watch the sunset at Lovers Cove
Lovers Cove is as beautiful as it sounds!
It's a secret little beach hidden away on Daydream Island, and accessible to all guests.
It's also the perfect spot to let the kids do a little rock climbing, feed the fish (ask for some fish food from the activities hut) or to stop for a little while (wine in hand) and watch the sun set.
We spent time here every day and even got up early to watch the sunrise.
After the sun has set and your tummy is grumbling, head to Infinity Restaurant for a fine dining experience with a Japanese twist.
My advice: do not miss eating here. It's some of the best food we've tasted, and the specials menu changes daily. So, so, so unbelievably delicious.
Day 2
AM: Splash about
After starting the day at the Graze breakfast buffet, suit up and head to the pool.
Daydream Island doesn't just have one pool, they're a little extra and have a few. There's a pool for adults (with a bar), a pool that's perfect for the kids, and even a pool area that's shallow and ideal for little kids.
If you can pull the kids away for a mere moment, step over to the grass area and say hello to the wallaroos (a fun mix of wallaby and kangaroo). They're friendly, but like a little space, and insanely cute.
PM: Beautiful Whitehaven
Whitehaven Beach has been voted as one of the top ten beaches in the world (and one of our 14 top Queensland experiences!) and the moment you step foot onto the soft silica sand, you'll understand why.
The water is the perfect colour of turquoise, the sand is super white, and it feels like paradise.
Daydream Island offers full-day and half-day tours to Whitehaven, and we opted for the half-day tour.
You don't need to take much: just yourself, a towel, some sunscreen and a camera, so you can snap photos of paradise.
Day 3
AM: Living Reef
One of the newest additions to Daydream Island is the underwater observatory and living reef, which guests can actually snorkel in. The living reef is home to thriving coral, the cutest stingray named Luann, and a plethora of colourful fish.
My husband Shane spent an hour or so snorkelling and feeding the fish, while the girls and I watched on from the observatory.
It's a stunning snapshot of the Great Barrier Reef and if it leaves you wanting more, check out some of the other places to explore more of this magical wonder.
PM: Hands-on with sea creatures
With the reef and marine life being a big focus and passion for Daydream Island, it was no surprise that by the end of our stay it was hard to drag the kids away from the marine biology team.
The resort offers many activities, including a reef ranger program where kids can shadow the marine biologists by preparing the fish feed and taking care of the marine life for a day.
We took a less intensive option – a fish feeding tour – where we spent time with fish, stingrays, and learned more about animals such as the sea cucumber (even getting to have a quick hold!)
While we managed to jam-pack our three-day stay at Daydream Island with fun, good food, and some educational activities, there is so much more to do and explore for young and old.
We'll definitely be back.
If time permits, extend your holiday by sailing around the 74 islands that make up the Whitsundays on a family bareboating adventure.