Daydream Island Resort & Living Reef
A Tranquil Whitsunday Island Resort with Access to The Great Barrier Reef
Cherished for its seclusion and solitude – yet just a 30-minute ferry ride from the mainland – Daydream Island Resort & Living Reef invites you to relax amidst the breathtaking beauty of Queensland's Whitsunday Islands. Escape to a haven of peace and relaxation framed by whispering palms and a spectacular lagoon in shades of shimmering azure and turquoise.
Daydream Island Resort is renowned as the best place to stay in the Whitsunday Islands – one of the world's most dramatic and extraordinary destinations.
"We acknowledge that we are on the traditional land of Ngaro people, and we pay our respects to Elders past, present and emerging."
Protected by the Great Barrier Reef, the resort's warm, gentle waters offer a paradise for couples, families, boaters and sunseekers. Have your choice of an array of activities across the island, from sparkling swimming pools and coral beaches to rainforest treks and snorkelling the resort's very own Living Reef teeming with over 100 species of sea creatures. Whether you've come to do it all or nothing more than lounge on the beach, each day will come to a brilliant close as the sunset paints the sky and waters off Lovers Cove in an orchestra of colours.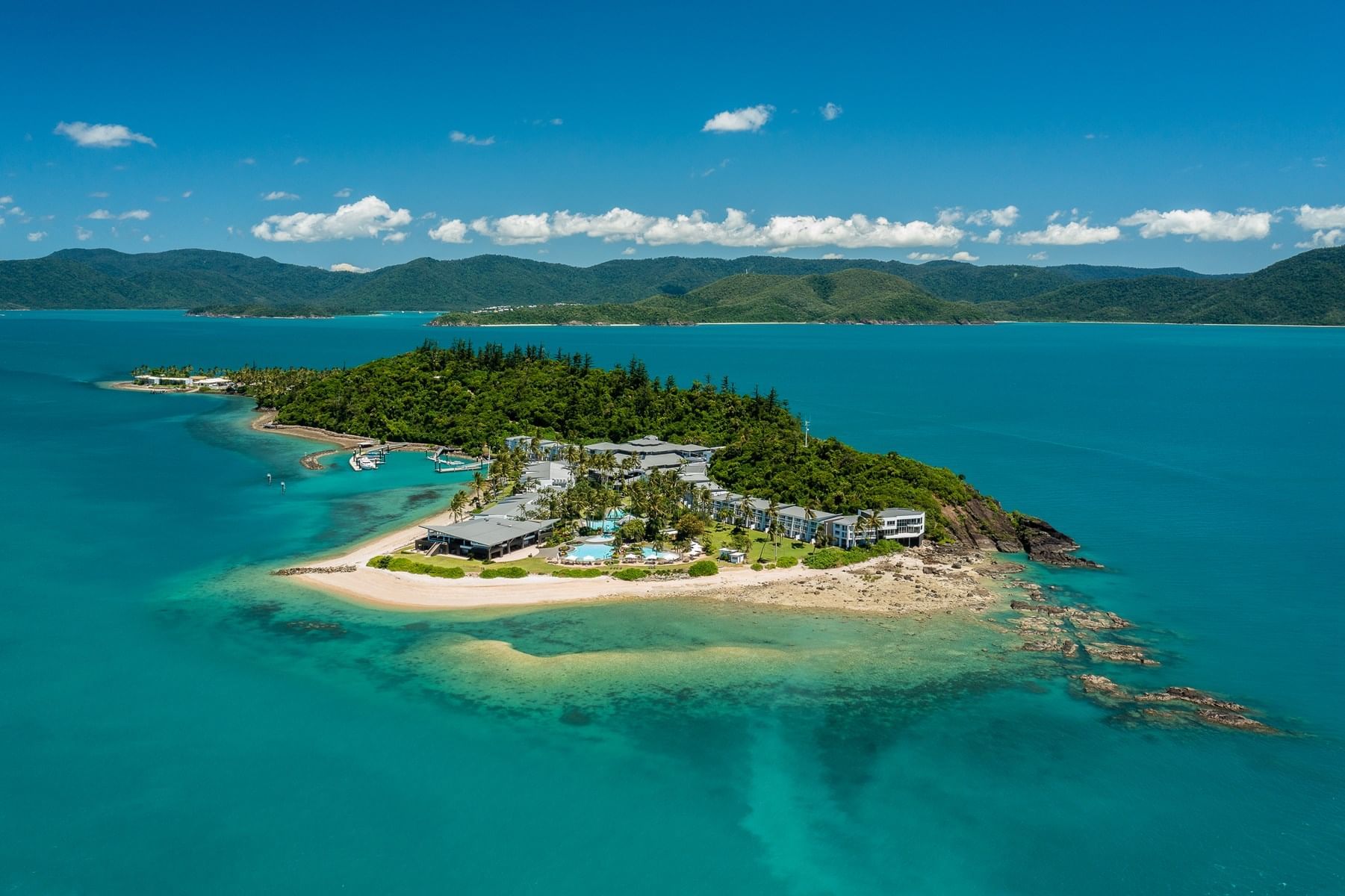 Delightful views to wake up to
On an island as beautiful as Daydream, each of the 240 rooms & suites offers a delightful view from your Whitsundays accommodation to wake up to – across lush, tropical gardens or looking out to the impossibly blue waters of the Whitsundays.
Irresistible menus to celebrate life
Dream
Daydreamer Club
Become a Daydreamer Club member today and receive exclusive club benefits. You will also be the first to know about accommodation specials, sales, member offers and event information.
The Living Reef is a unique experience