Eco-tourism
Daydream Island Resort is the only island in the Whitsundays to be awarded with ECOTOURISM certification from Eco Tourism Australia following the island's commitment to continuous improvement and initiatives to combat environmental impacts within the World Heritage-listed Great Barrier Reef Marine Park.
Some of these initiatives include composting system for kitchens, improved rubbish disposal and recycling, reduced water consumption, reduced power consumption by 5%, staff awareness and training and ensuring suppliers are aligned with the resort's environmental values.
The recycling system in place on the island includes separating general waste from recyclable materials including glass, hard plastics and aluminium, and emission sources are identified and assessed, recorded monthly for comparison, and reduced where possible. Unavoidable emissions are offset through the purchase of carbon credits.
Daydream Island and Living Reef are proud to be a part of The Tourism Reef Protection Initiative which is funded by the Great Barrier Reef Marine Park Authority as part of the Australian Government's Reef Protection Package. This is what we have been up to!
© Commonwealth of Australia (GBRMPA) Video Produced by [Daydream Island and Living Reef – Amelia Keynes]
Each of the 240 fully refurbished modern rooms and suites offers a delightful view to wake up to – across lush, tropical gardens or looking out to the impossibly blue waters of the Whitsundays. All accommodation rooms use LED lighting and natural lighting, and green power is purchased to cover the additional energy necessary for the resort's office and other operations.  
Daydream Island offers one of Australia's most unique reef experiences with its amazing Living Reef, a free form coral lagoon wrapped around the central building, 200m in length and holding over 1.5 million litres of water and over 100 species of marine fish, rays, coral and invertebrates such as starfish, sea cucumbers and crabs.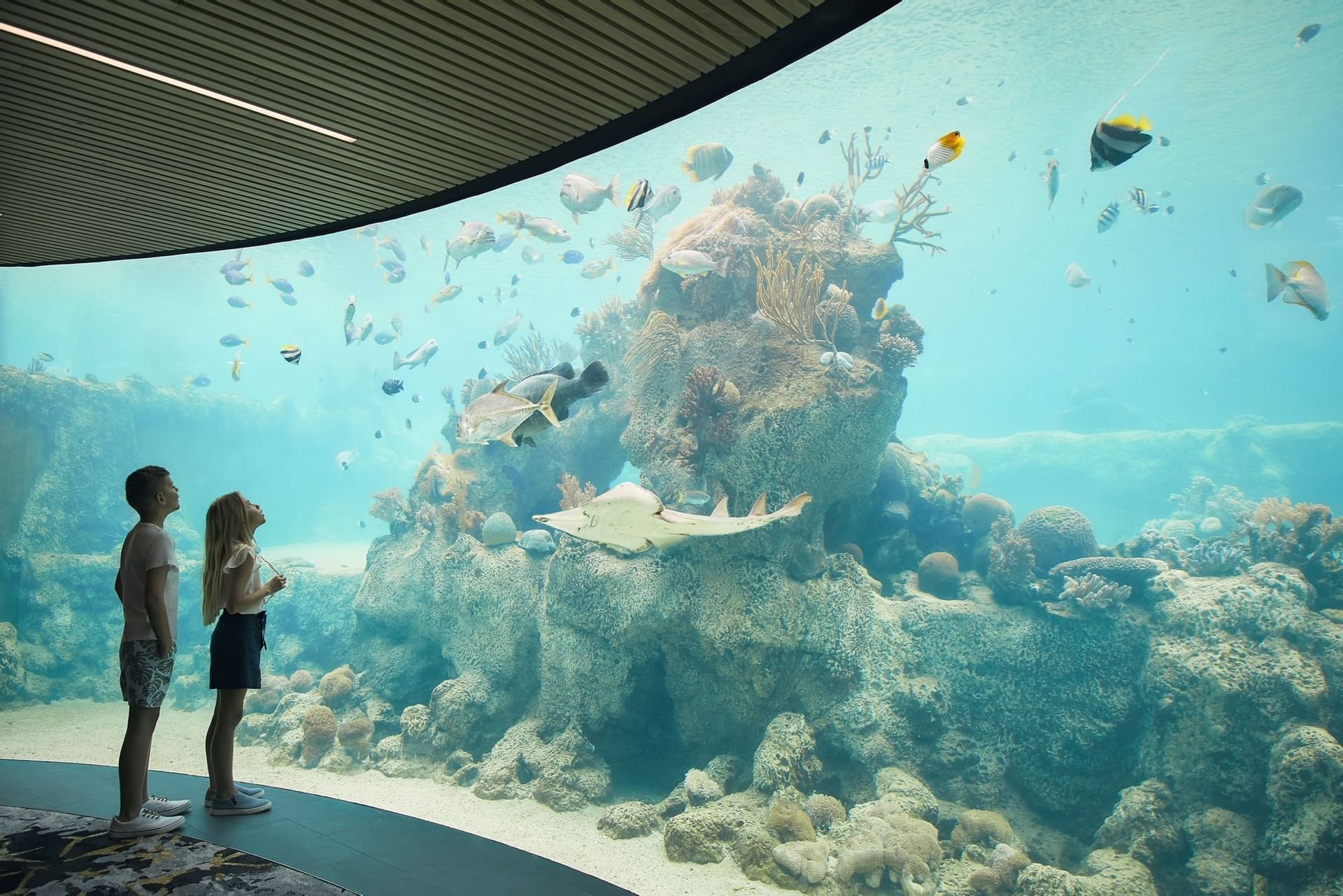 Another special feature of the Living Reef is the underwater observatory, which allows visitors to look through a large acrylic window out at a typical reef system.  With qualified marine biologists on site, experiences such as reef ranger programs and guided snorkel and night tours allow visitors to a deeper level of learning and fun for children and adults alike. The resort also participates in reef monitoring, coral restoration and research on sharks and rays.
Daydream Island's Coral Propagation Program
Custom built coral raceways were developed on Daydream Island to facilitate the initial growth stage of coral fragments that are to be used for restoration of various coral reefs at our Lover's Cove site which were damaged by Cyclone Debbie in 2017.
The raceways create optimal conditions for coral growth and operate on a fully flow-through raw water system. This allows the coral fragments to grow in identical water parameters to what they experience in the Great Barrier Reef without the influence of predation and storm interference. Corals are held in the raceways for 3-6 months and closely monitored until they are ready to be out planted. The Daydream Island Marina is the key donor sites for the intimal trials which is testing two methods of restoration.
The out planting involves the fixing of corals to substrate after they have naturally attached to cement discs. The disks are attached onto a bare reef structure using various attachment techniques to fast track the initial recruitment stage on the natural reef. To date the results have been very promising with more than 95% survival which is excellent for coral restoration.
As of January 2022, the Living Reef team at Daydream Island Resort and Living Reef have out planted 1,500 coral colonies at Lovers Cove!
Sustainability
PROTECTING OUR NATURAL WONDERLAND
We are seriously committed to environmental sustainability. Everything we do on Daydream Island considers our prime position on the World Heritage-listed Great Barrier Reef. We are respectful of the truly remarkable environment we operate in, and maintaining, protecting, and nurturing the diverse ecosystem of Daydream Island and its surrounding waters underpins our every effort.
Daydream Island Resort is governed by the Great Barrier Reef Marine Park Authority (GBRMPA) and Environmental Protection Authority (EPA). Our commitment to the rules set out by these bodies is something Daydream is seriously committed to, to continually ensure we are following best practices for environmental sustainability and protection.
Water reticulation
Our waste water is recycled through a special sewage treatment facility. Thanks to a recent major upgrade, the water produced is 99.9% pure, and while it's fit for drinking, we only use it to irrigate our gardens.
We also play our part in monitoring Queensland's water crisis, recording daily rainfall on the island and sending monthly reports to the Bureau of Meteorology.
WATER CONSERVATION
We know water is a precious commodity in Australia, and make every effort to conserve it in our day-to-day operations through a number of initiatives. These include:
Using recycled waste water on our gardens
Doing regular maintenance checks on all taps
Fitting showers and toilets with water-saving technology
Giving guests the option to reuse towels and bedding for a second day, reducing the water used in washing
Encouraging staff and guests to reduce their shower time. Did you know each minute of showering uses around 10 litres of water?
ENERGY SAVING
In an effort to reduce energy consumption, we…
Use energy efficient lights where possible
Encourage guests and staff to switch off lights and appliances when not in use
Regularly clean air conditioning filters to make sure they're not working harder than needed
Encourage air con systems to be maintained at an easy 23℃
Installing insulation in all buildings to reduce the need for air conditioning
Keeping fridges and freezers sealed and at optimal temperatures
Making sure all appliances have the best suitable energy consumption rating.
Slideshow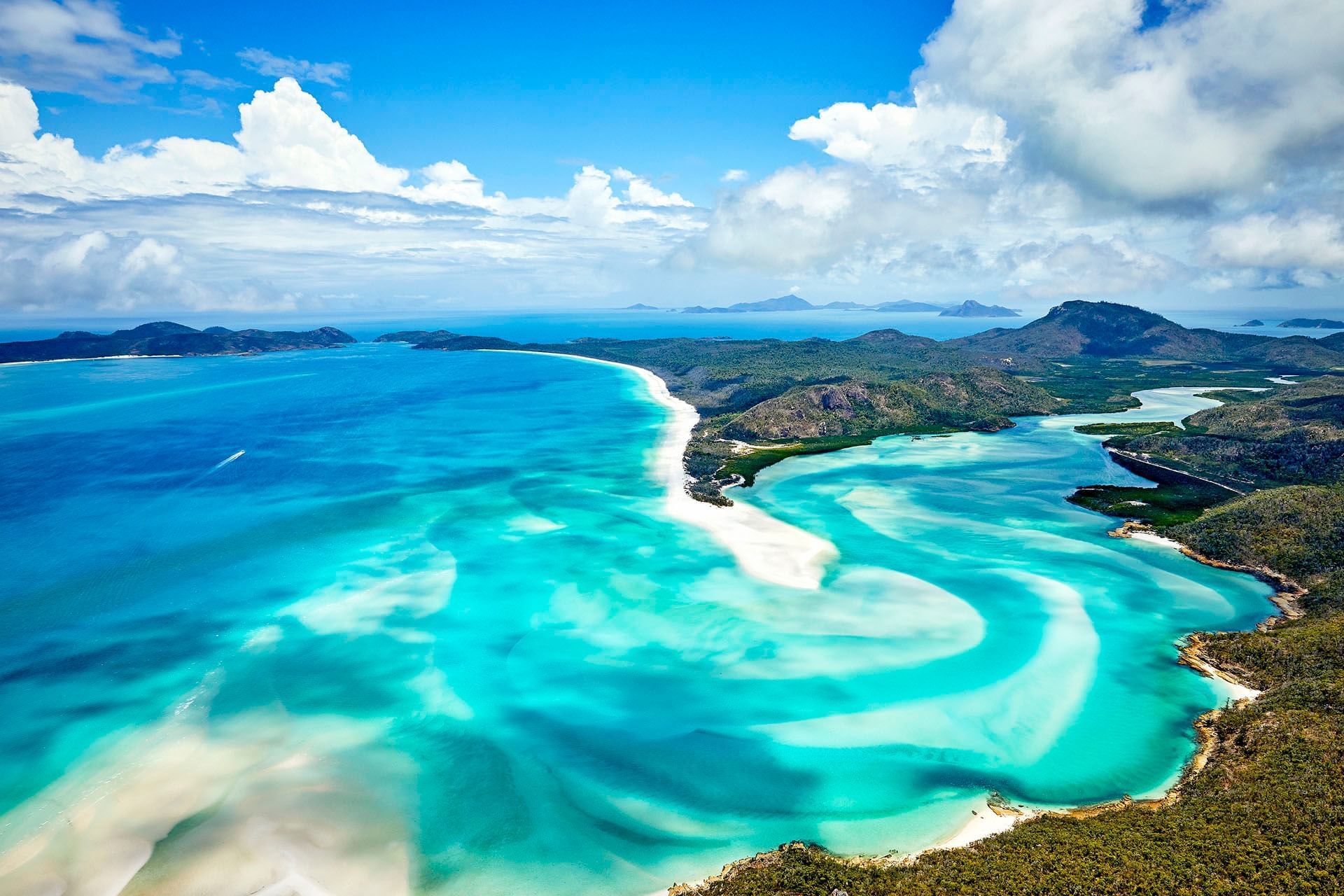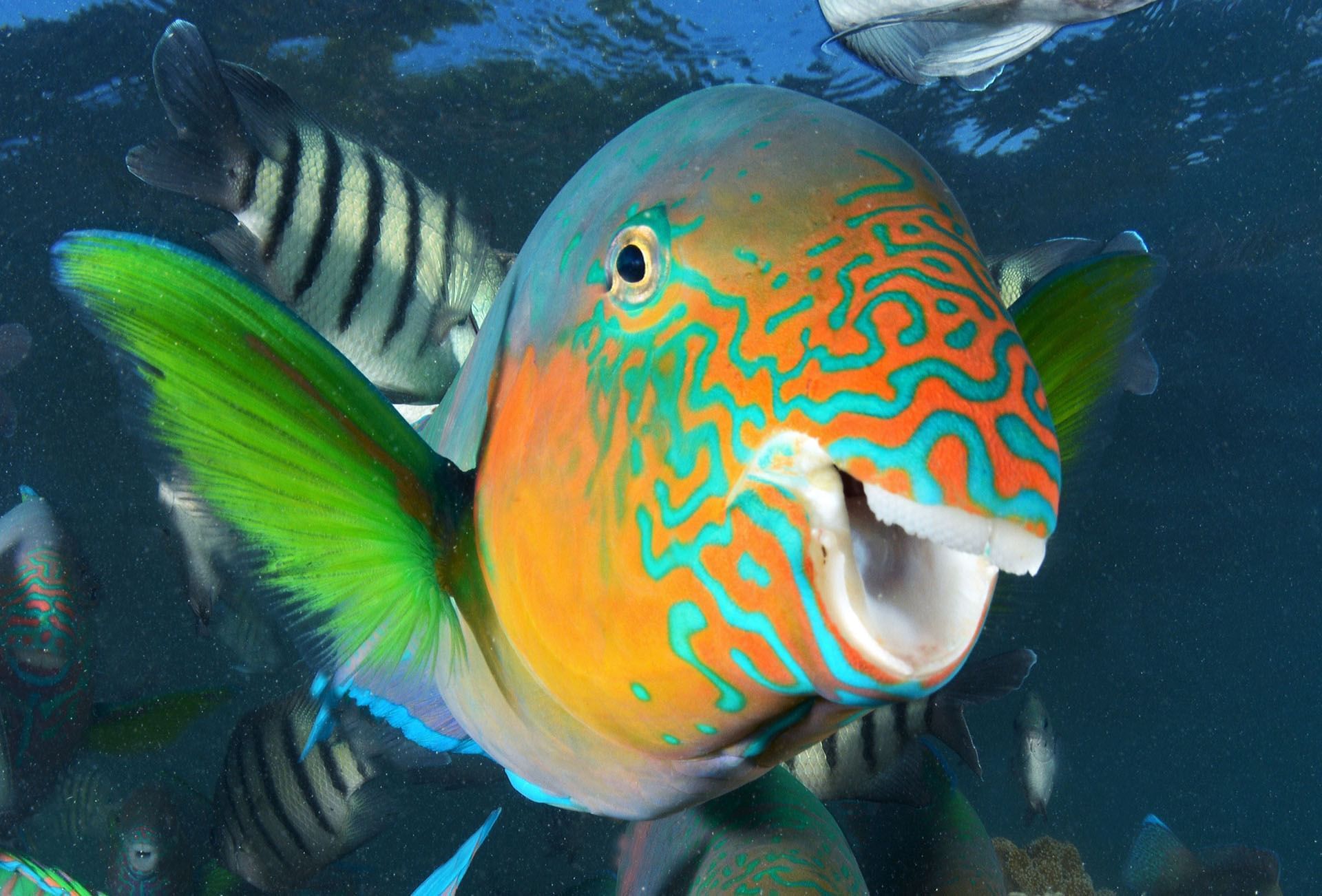 Reduce, reuse, recycle
Aiming to reduce landfill contribution, Daydream Island undertakes many initiatives including:
Separating general rubbish and all recyclable materials such as plastic, paper, glass, cardboard, and aluminium cans
Engine oil, paints and other chemicals are removed by certified waste management contractors for correct disposal 
Green waste from pruned and fallen trees and foliage is mulched and used in garden beds 
Rubbish compactor is used on site to minimise volume of rubbish needing to be removed by barge, therefore reducing barge travel 
Plastic single use straws are not available 
Avoiding the use of disposable cups, plates, cutlery, napkins where possible and using reusable crockery, glassware, plastics and silver wear 
Banning single use plastic bags and offering reusable cloth bags at retail outlets 
Used cooking oils are removed by certified contractors and reused as a bio fuel in lieu of diesel