It is Time to Daydream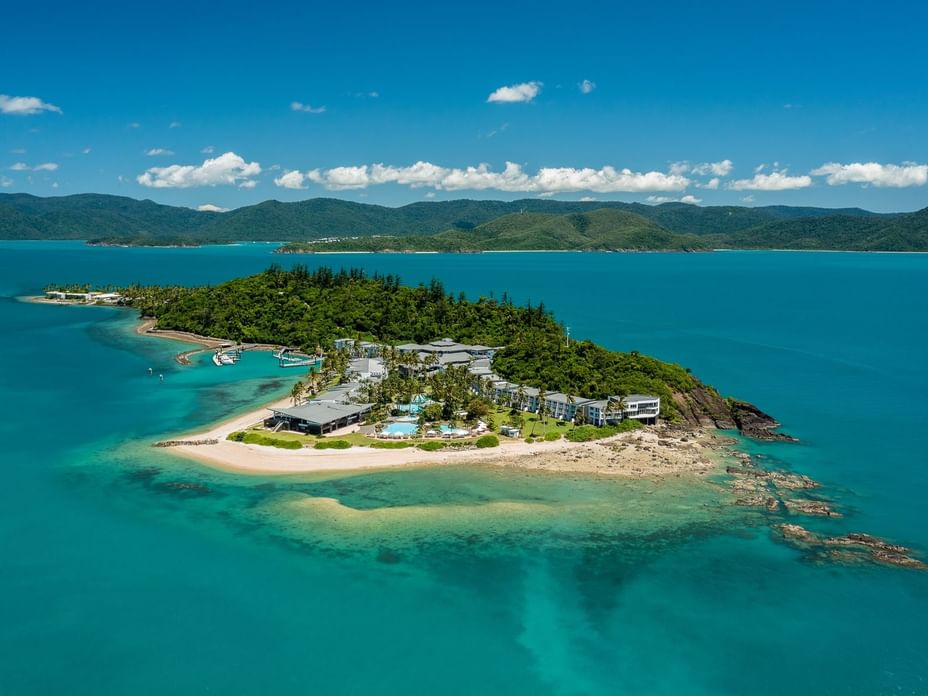 Daydream Island Resort is positioned within the heart of the Whitsundays. Catch a Cruise Whitsunday ferry from the Port of Airlie or Hamilton Island or, if you are seeking a more stylish arrival, helicopter transfers can be organised with HeliReef Whitsunday.
Daydream Island Resort features 240 renovated and spacious guest rooms - with interconnecting rooms available for families - and suites. Enjoy spectacular views of the tropical gardens, pool landscapes or crystal-clear blue waters that surround the island from your private balcony.
Experience firsthand the magic of the underwater world with our Living Reef – a 200 metre free form coral lagoon and underwater observatory - home to 100+ species of marine life including fish, rays, coral and invertebrates including starfish, sea cucumbers and crabs. Our team of qualified marine biologists offer a range of programs that provide a deeper level of understanding of our incredible reef system; whilst also participating in reef monitoring programs, coral restoration and research on sharks and rays.
If travelling with young children, Daydream Island's Cockatoo Club is where it is all happening – offering a fun-filled, learning environment that encourages kids to get active, be creative and engage firsthand with our beautiful natural environment – whilst making heaps of new friends along the way. With a program of supervised events that changes daily, Cockatoo Club is open to children aged 4-12 years.
Are you wanting to take time to switch off, relax and rejuvenate their mind, body and soul during your island getaway – our Daydream Spa provides a sanctuary of peacefulness. With a selection of luxury facial treatments, body massage, hand and foot rituals available – featuring Brisbane based Waterlily products - an indulgent spa experience awaits.
Enjoy a choice of pools to laze away the day by or head to Lovers Cove to swim and snorkel in the tranquil ocean waters. Explore the Rainforest walks or get up close and personal with families of wallabies that live on the island. An extensive range of complimentary and paid activities, open air cinema, water sports and touring experiences are also available.
Foodies will not be disappointed with a selection of family-friendly dining options offering a range of cuisines and showcasing, wherever possible, locally sourced produce. Begin your day at Graze for breakfast with views of the Living Reef, Inkstone is open for lunch and dinner, whilst Infinity offers spectacular evening views of the Whitsundays as you dine. Three uniquely themed bars can be experienced, with Rum Bah popular for watching magical sunsets whilst sipping on cocktails.
An extensive selection of unique meetings and events spaces cater from six for an intimate dinner set against the serene backdrop of the marine world – up to 300 for cocktails on the lawn overlooking Sunset Beach.
Daydream Island Resort is the only Whitsunday Island to be ecotourism certified. We respect the remarkable environment that we operate within, and our custodial role to maintain, protect and nurture its diverse ecosystem for the enjoyment of future generations.