Romantic Restaurant in Whitsundays for Couples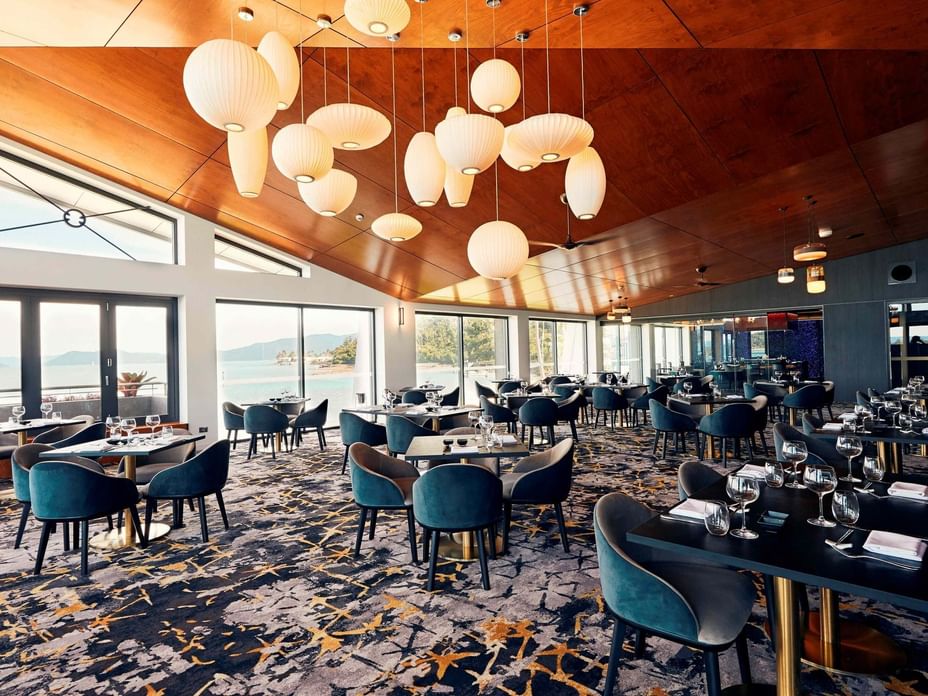 If you're looking for the perfect place to take your partner for a romantic dinner in the Whitsundays, look no further than Infinity Restaurant on Daydream Island Resort and Living Reef. This unique dining site offers an unforgettable evening for couples looking for an amazing experience.
What makes Infinity Restaurant so special compared to others? Well, for starters, the location itself is breathtaking. Situated on the ocean's edge, you and your partner can enjoy stunning views of the Whitsunday Islands whilst dining. As you can sit back and relax, you'll be treated to the soothing sounds of the waves crashing against the rocks, adding to the restaurant's overall ambiance.
Nonetheless Infinity Restaurant isn't just about the scenery; the food is equally impressive. The menu is presented to be a gastronomic journey, with dishes inspired by local ingredients and seasonal produce. From freshly caught seafood to succulent meats, the chefs at Infinity Restaurant take pride in applying the best ingredients to create delicious and visually stunning dishes.
If you're looking for a truly remarkable dining experience in Queensland, then Infinity Restaurant is the place to be. From the devastating location to the delicious food and exclusive features, the Infinity Restaurant has something for everyone. Whether celebrating a special occasion or aiming to treat your partner to a romantic dinner, this restaurant will surely exceed your expectations.

Why You'll Wish to Come Back Here Again!
With spectacular overlooking views that change as the room revolves, visiting Infinity Restaurant is one of those memories you'll keep forever. It's also the perfect place for a special anniversary or birthday, as it will make your loved one's special day, and they'll remember it forever.
It's a great place for a couple to spend time together, and booking this place online is easy! Just go to our website and select the dates you'd like to visit, and you can book a table. You may even pre-book your dinner so you know you'll get the exact date you want to be here.