Your Ticket to Heaven in Queensland's Island Resorts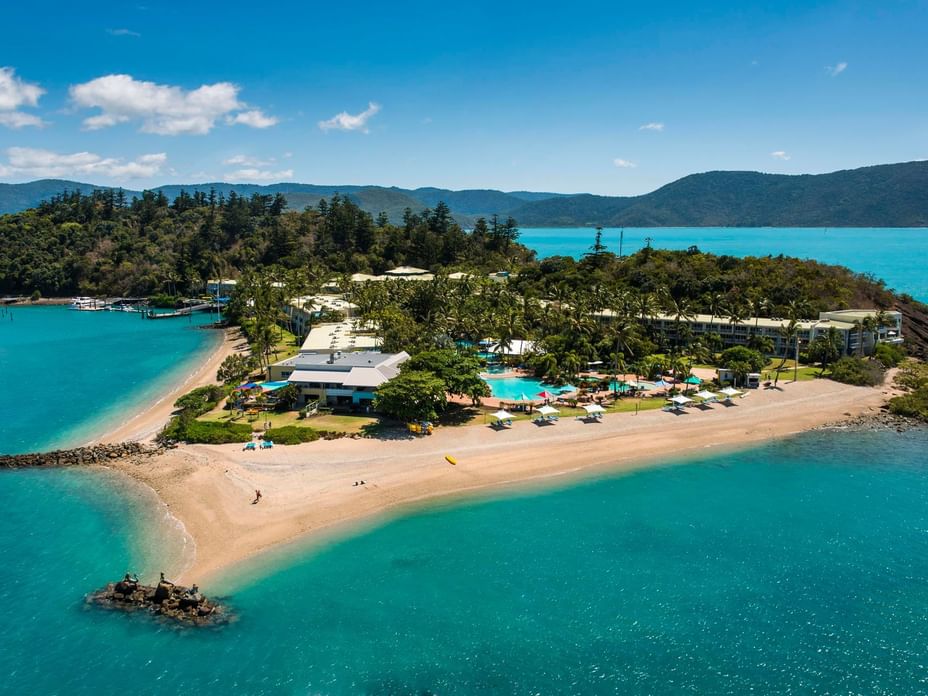 Are you planning an adventurous trip to the beautiful state of Australia? Then, you must have to look for a delightful resort with multiple amenities to give you a memorable experience. The Daydream Island Resort & Living Reef can be your desired choice. The island resorts are the most popular in Queensland, with extraordinary and full-fledged accommodations. There are so many exciting things to enjoy, including the live experience of Living Reef. Let's know how exciting it will be to spend time at Daydream Island Resort & Living Reef.
Experience Amazing Island And Ocean Views
What can be more amazing than staying at Island Resorts in Queensland? Daydream Island Resort & Living Reef is located in the centre of Queensland's Whitsundays Islands. You will get fascinated by the view that you may enjoy with your loved ones. The beautifully designed guest rooms have an ocean view. It will make your vacation relaxing and thrilling along with the stunning poolside view is an additional treat for the guests.
Modern Rooms With Advanced Technology
What generally do you expect from resort rooms? Of course, to be modern and equipped with advanced technology and to give a home-like feel. The Daydream Island Resort & Living Reef is the best option to stay in. You will experience delightful accommodations with every necessary amenity; the common amenities in every room are air conditioning, a private balcony, a minibar, room service, a walk-in shower, flatscreen TV, Wi-Fi and many more.
The major attraction of Daydream Island Resort & Living Reef is the Living Reef. Treat your eye to a spectacular view of a unique free-form coral lagoon. It is wrapped 200m across the central building and holds around 1.5 million litres of water. If you want to relish marine life, the Island Resorts in Queensland are the best place. The Living Reef has around 100 species of marine fish and 80 coral species. Moreover, you will see invertebrate species such as sea cucumbers, starfish, and crabs.
A Lot Of Fun With Water Sports
The great thing about Island Resorts in Queensland is that you can have a lot of fun enjoying water sports and adventurous activities. The Resort offers a pool landscape view with tropical gardens. This allows the guests to swim and experience unparalleled views of the Whitsundays Great Barrier Reef. You will get unlimited access to different non-motorised water activities. There is a fantastic range of free water activities, such as rainforest walks, kayaking, trivia, scavenger hunts, cricket, fish feeding, paddle boarding, and snorkelling.
Explore the delicious local cuisines of Australia. There are so many bars with premium drinks offered at Island Resorts in Queensland. Restaurants have signature dishes and menus filled with drooling items. Therefore, the Daydream Island Resort & Living Reef is the right place to enjoy good food, cocktails and nightlife. The resort offers space for events such as pool parties, conferences and destination weddings with a customised touch.
The Daydream Island Resort & Living Reef is a famous resort in Queensland and the gateway to the World Heritage-listed Great Barrier Reef. For perfect weekend trips with friends and loved ones, Book the Island resort is the right place.